If you were searching for:
DESIGN A KITCHEN cabinet kitchen cabinet in kitchen Renovation Old House home makeover BATHS moulding Bathroom Cabinetry cabinetry bathroom KITCHEN IDEAS kitchen remodels bathroom remodel Bathroom Designs kitchen remodels kitchen remodelers REMODEL KITCHENS kitchens remodel bathroom remodels remodel bathrooms BATHROOMS REMODEL bathroom remodelers
Then you've come to right place!
We offer great quality at competitive pricing but we believe that......
We can make your dreams a reality!
Give us a call. When it comes to your home or office, You want it to be done right!
Call for a FREE Estimate
Jim Elsmore
(775) 851-4467
We Can Transform Your Home !
We can turn ideas into reality!
Diary of a Kitchen Remodel
So how long does it take to remodel a kitchen?
Well we are going to show a picture Diary of a recent Kitchen remodel!
To start we had a signed contract for the kitchen remodel. The cabinets were ordered and had a 4-6 week lead time and would notify us of a delivery date soon after we ordered, then we can proceed based on the schedule of delivery.
Since we are also installing a new hardwood floor and tile in the entry way at the same time, we will include these items in the diary as well.
The cabinets were ordered we were given a ship date of Feb 17th 2011.
So, We began the project on the job on
Feb 9th at 8am.....DAY 1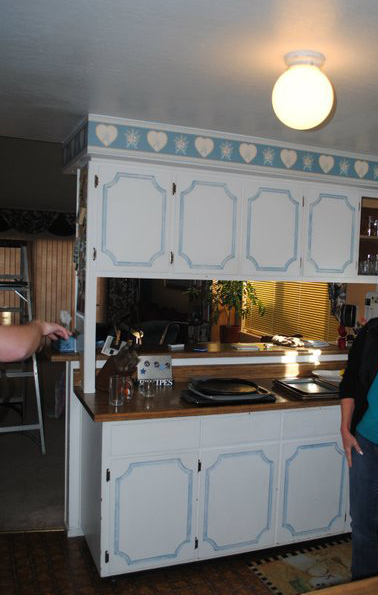 We have a 1977 Kitchen that need to change. Formica countertops and linoleum flooring will also be changed. Take note of the Single Ball light fixture in the kitchen.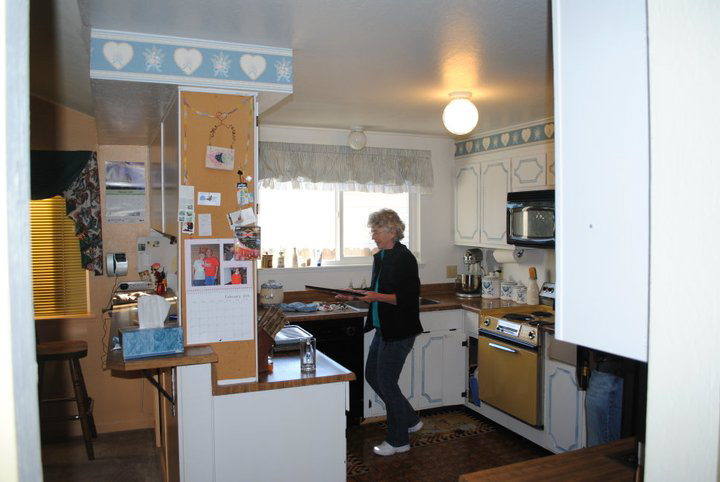 Take note of the soffits, these will be removed as well.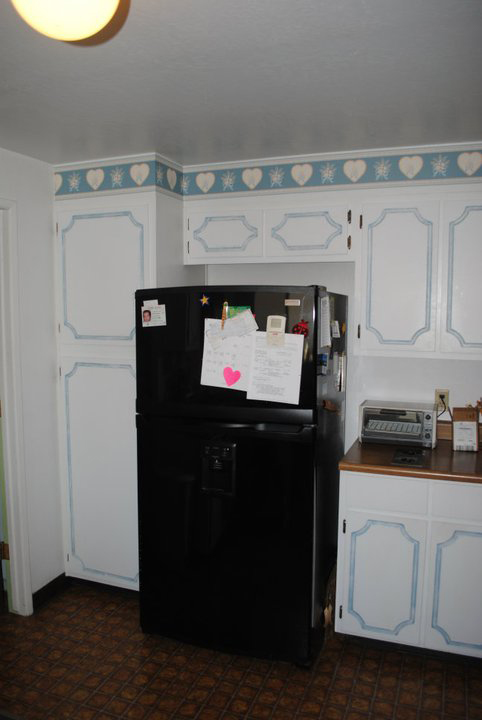 The kitchen for being over 34 years old doesn't look that bad for its age......but is VERY dated.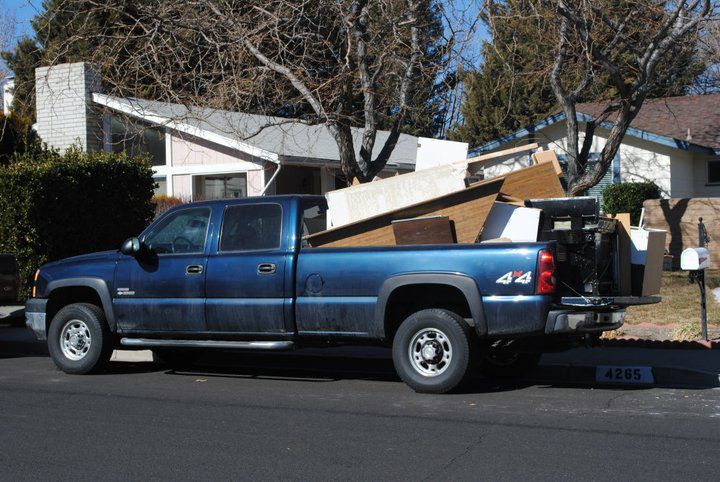 So by 11am DAY 1 - the kitchen has been removed!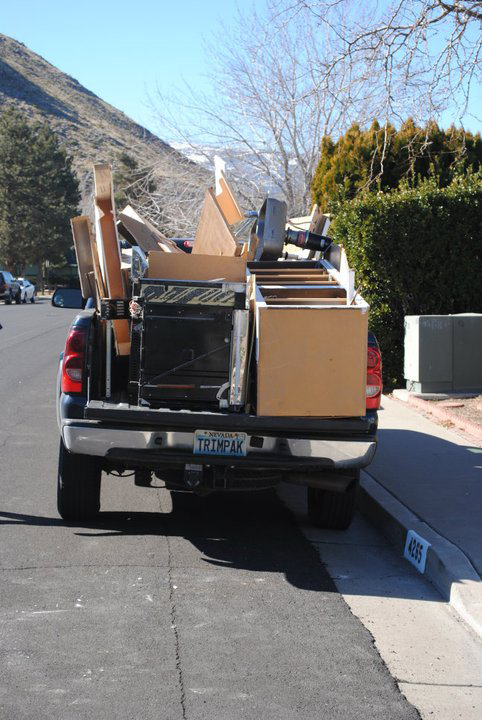 TRIMPAK in action!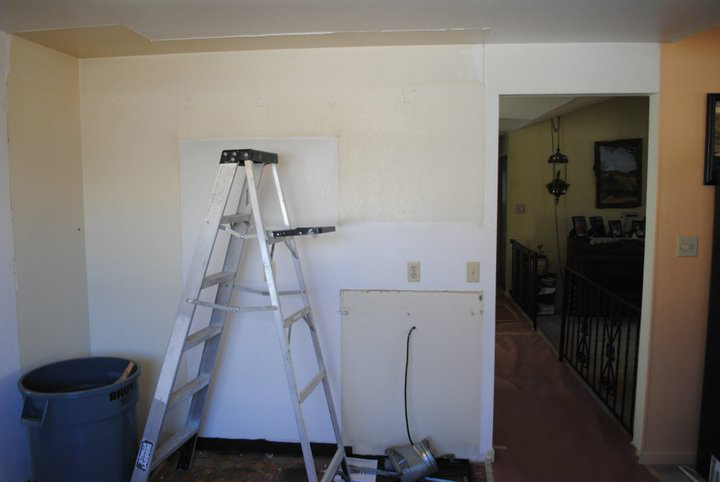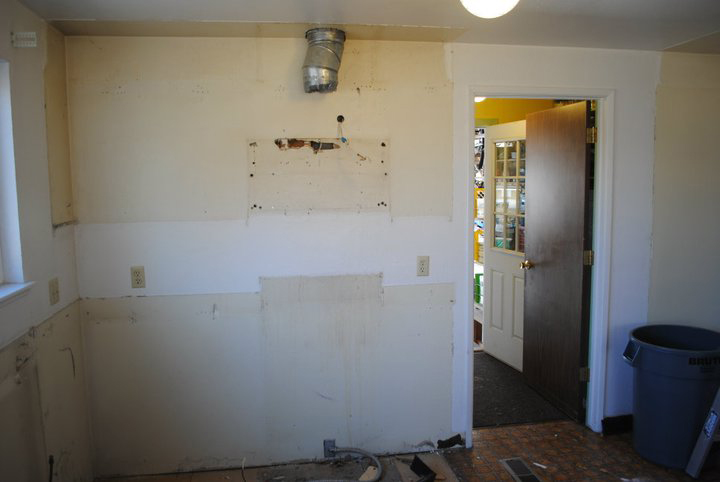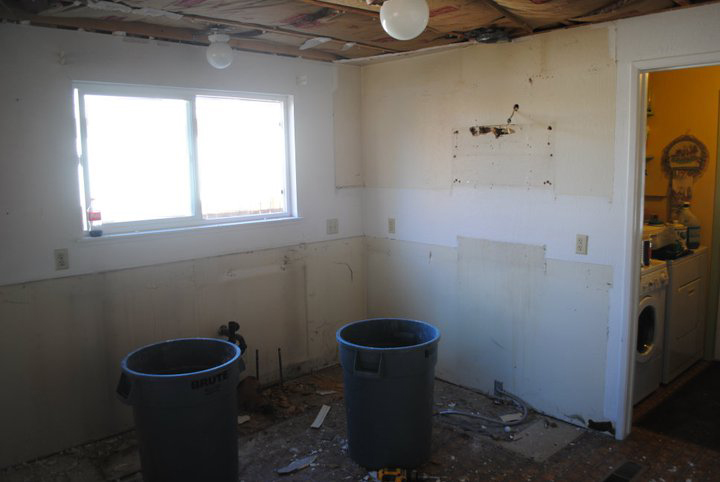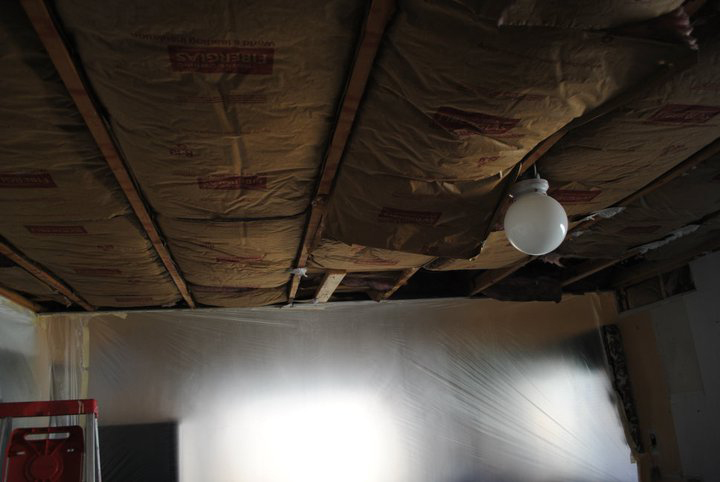 We removed the drywall from the ceiling to get rid of the soffits and to allow easier installation of the new can lights. This also can be easier than a series of patches for the drywall guys.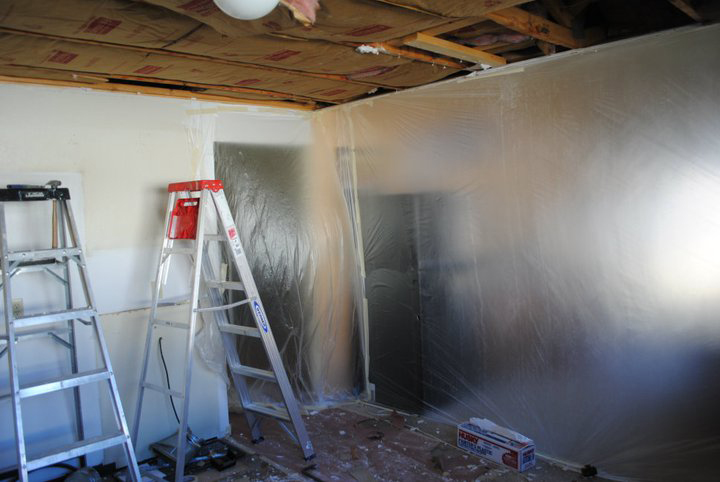 Plastic of the area to reduce dust to the rest of the home during construction.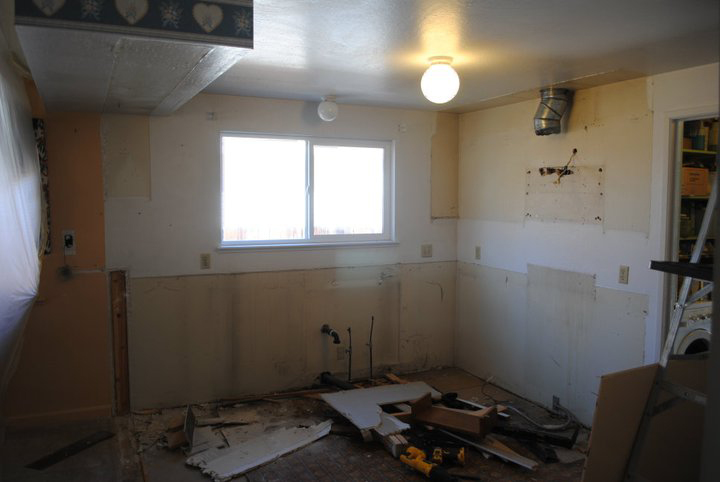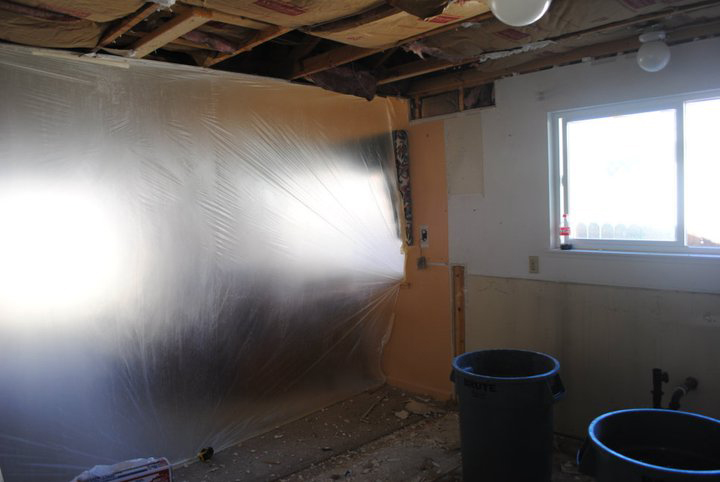 Day 1 is done. The old kitchen has been removed and the reconstruction can now begin!
DAY 3 - Feb 12, 2011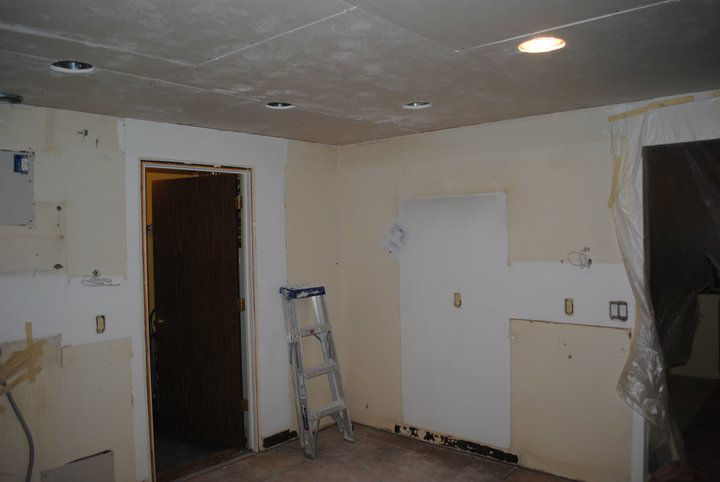 Can lights have been installed, electric has been run for the under cabinet lighting and a new gas line has been run under the house for the new dual fuel oven and cooktop.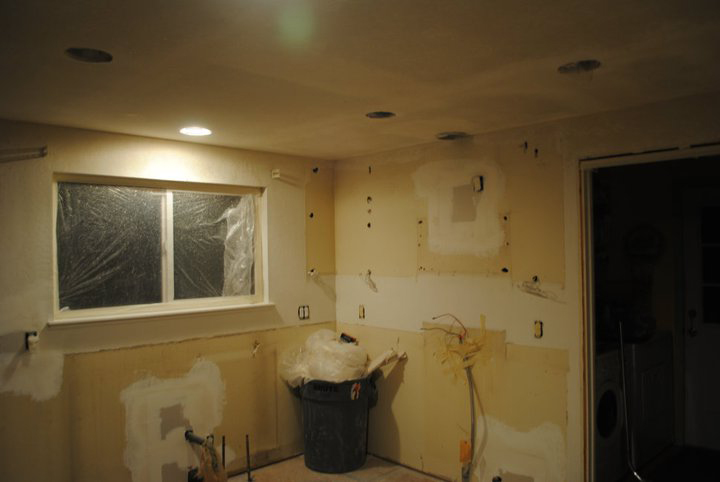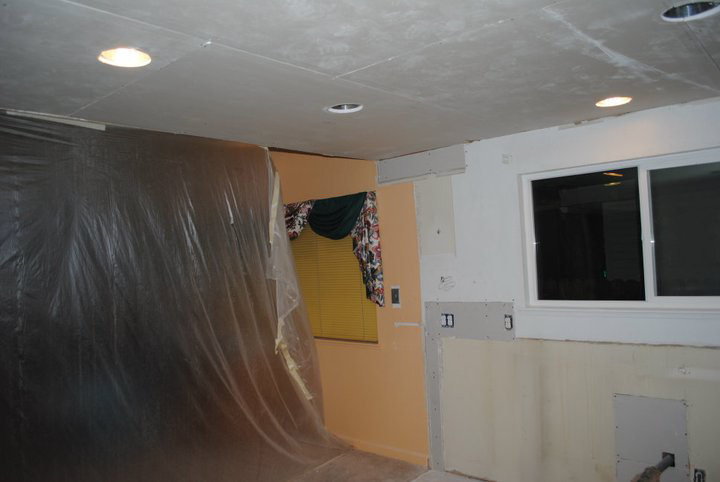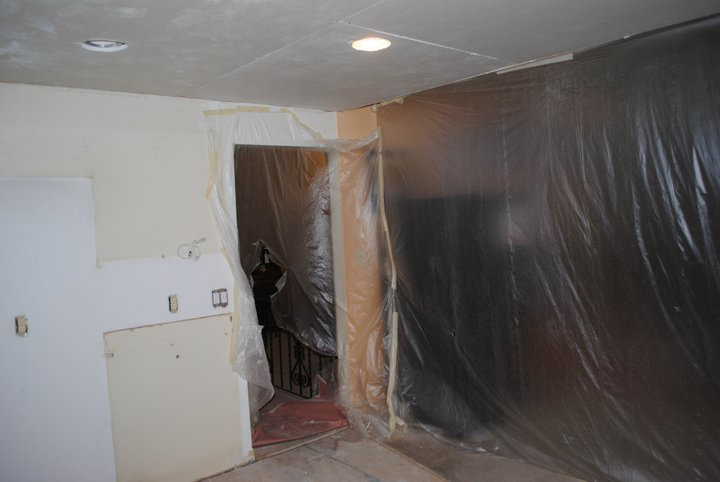 Day 3 has the kitchen ready for taping of the drywall and texture and then painting of the walls to be ready for the Feb 17th 2011 scheduled cabinet delivery.
Day 8 - Cabinets are scheduled for delivery
Feb 17th ,2011
OH no, we got a call from the cabinet company and due to weather, will not be delivering until next week!
Things happen during a remodel! We hope they can deliver next week!
Day 15 - Feb 24, 2011 - Cabinet Delivery!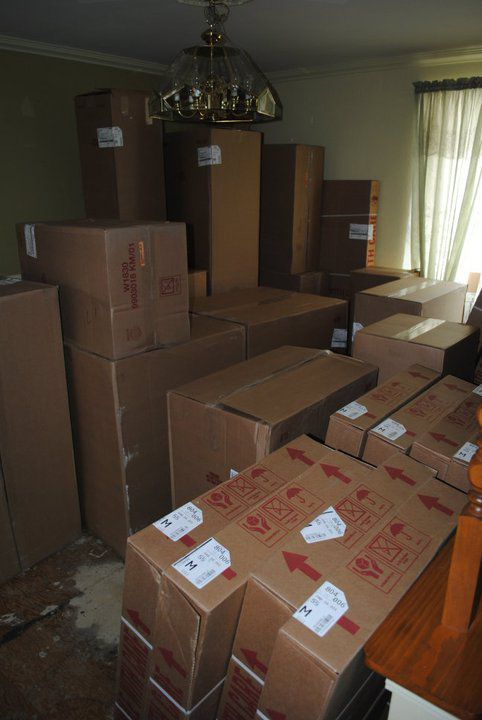 Lots of cabinets!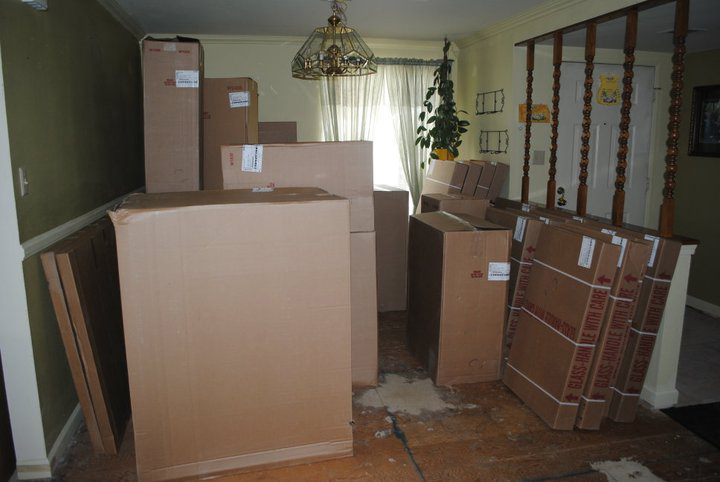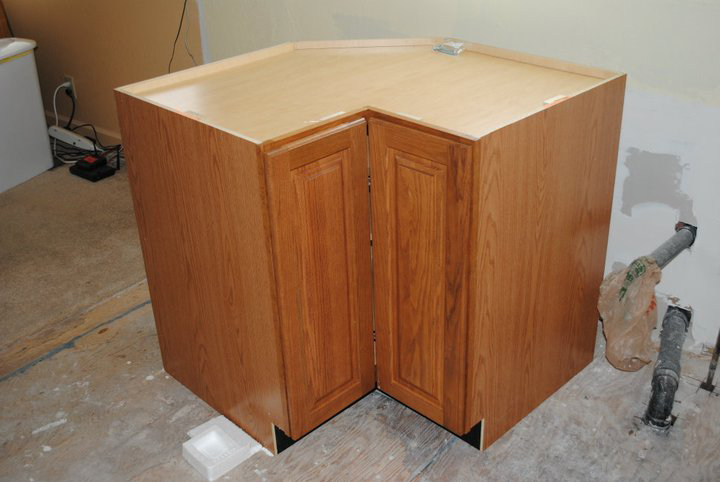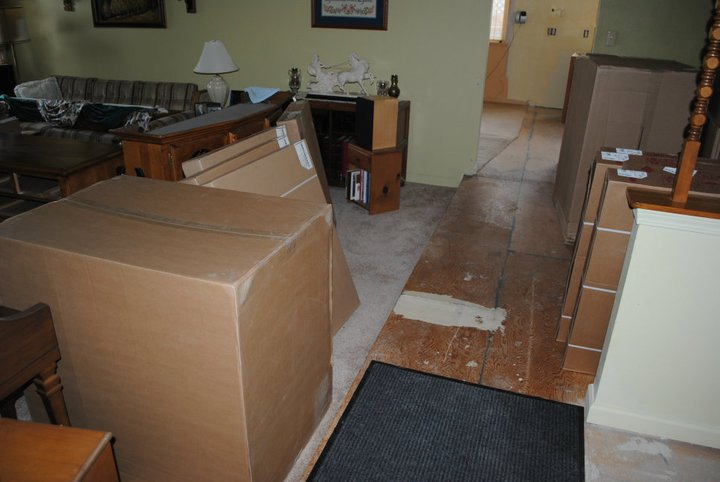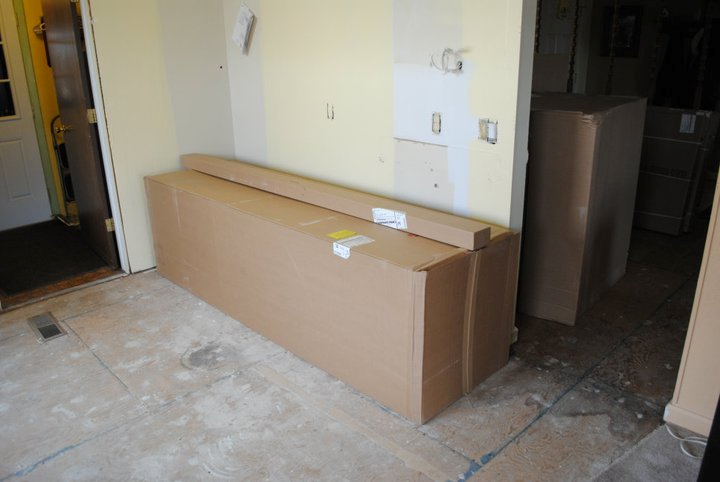 Since cabinets arrived at mid day. We will begin installation tomorrow.
Day 16 - Cabinet installation Begins! Feb 25, 2011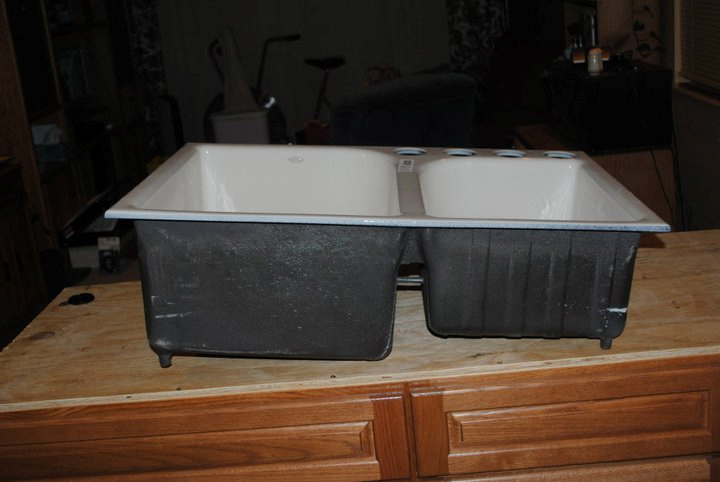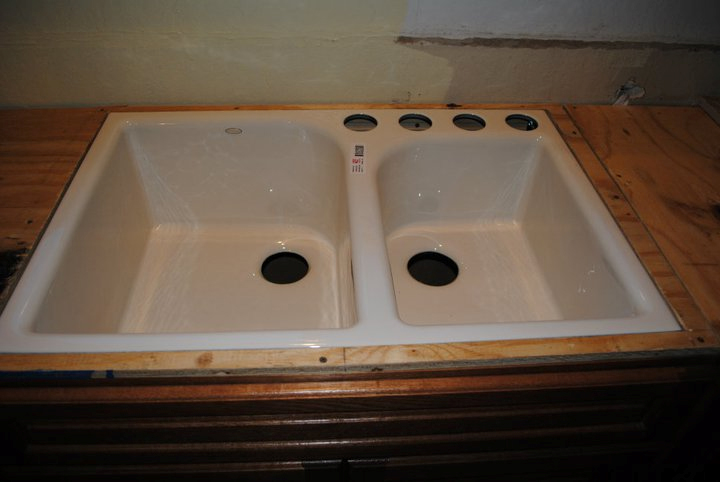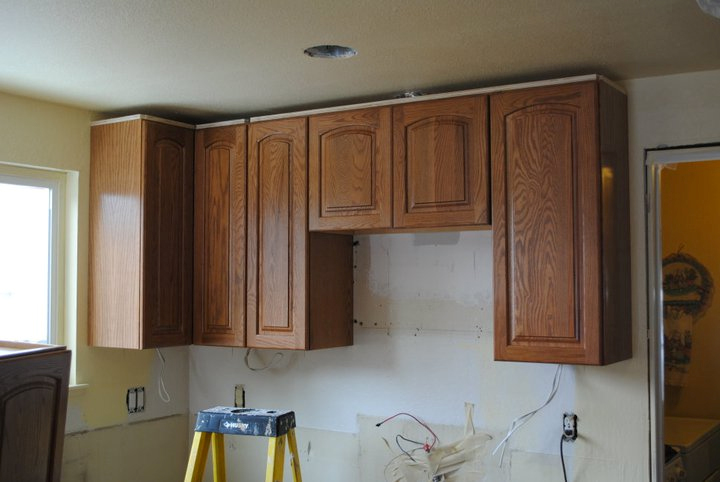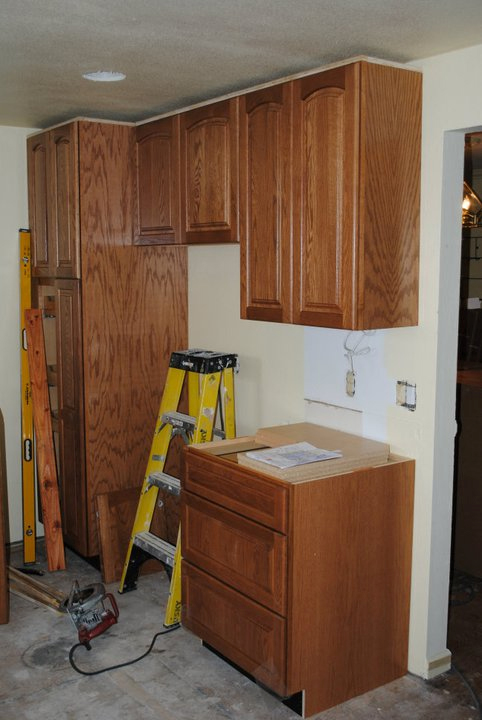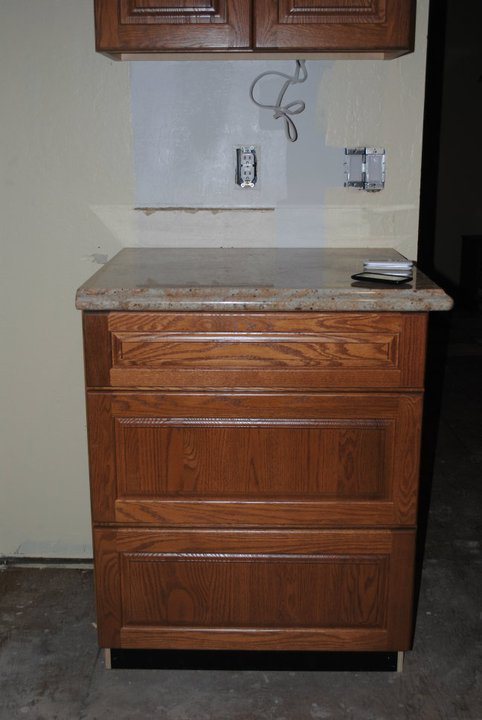 The Granite countertops begin as well!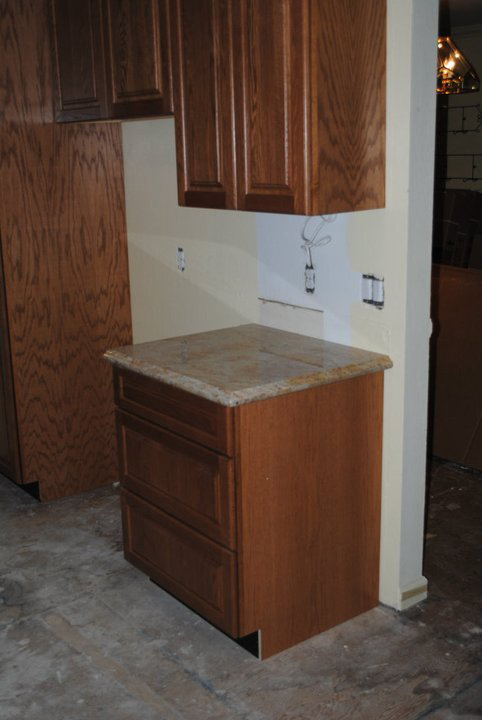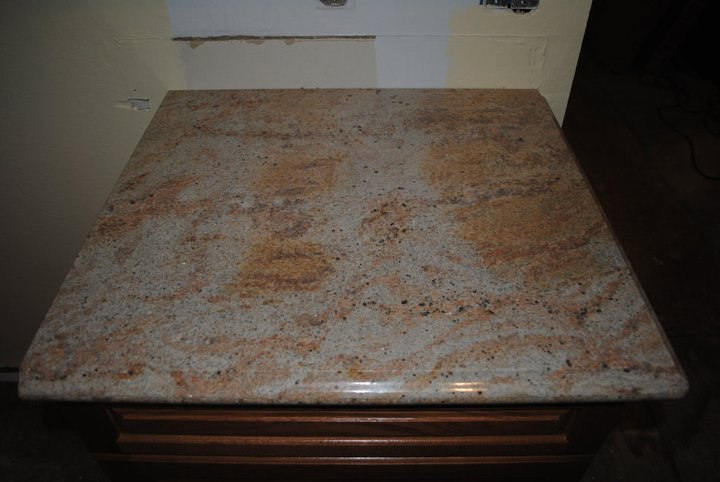 Granite top with Ogee edge detail.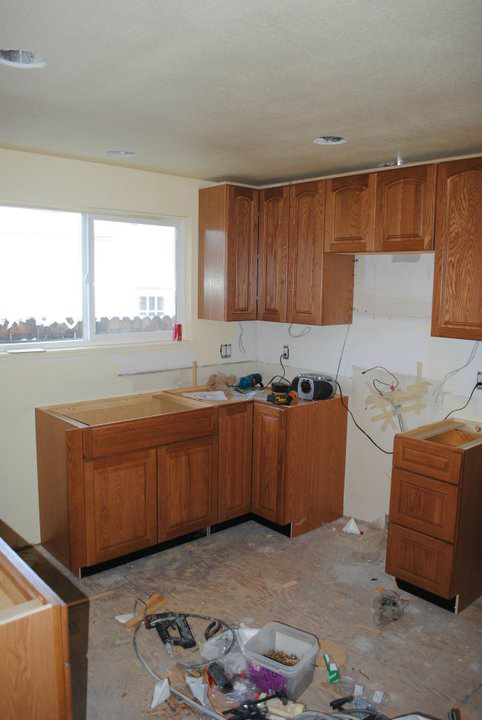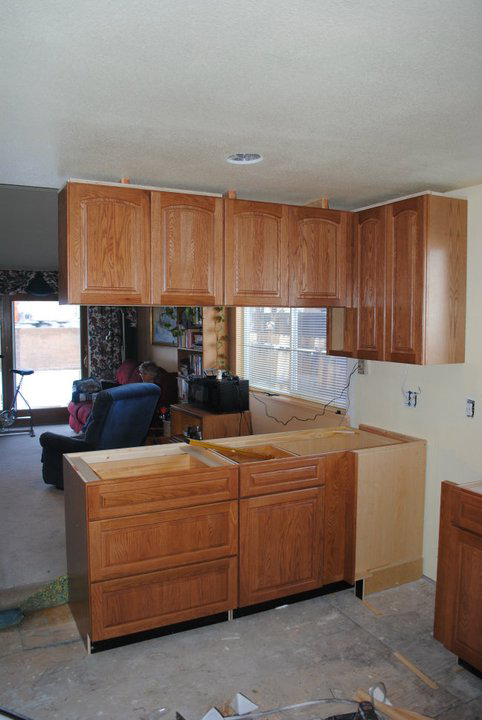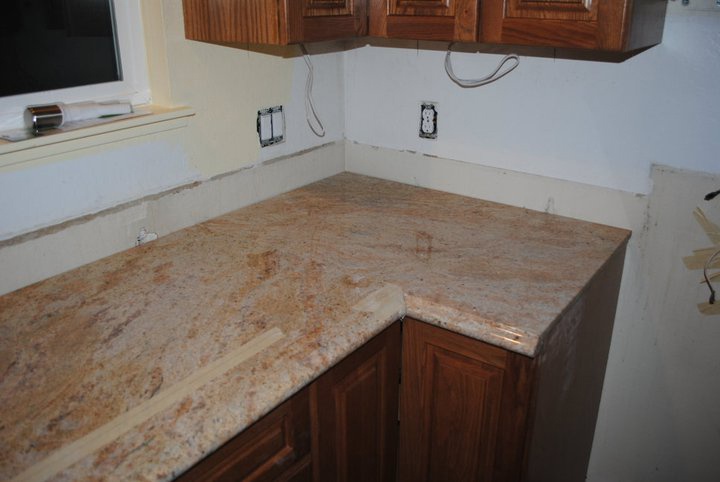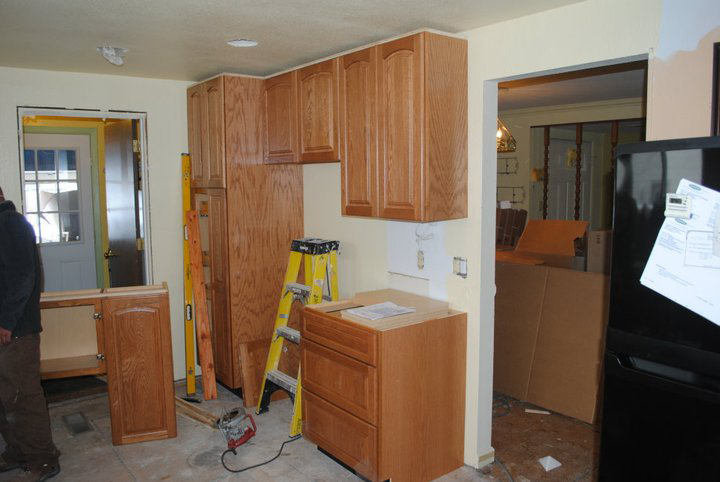 Day 21 - March 2, 2011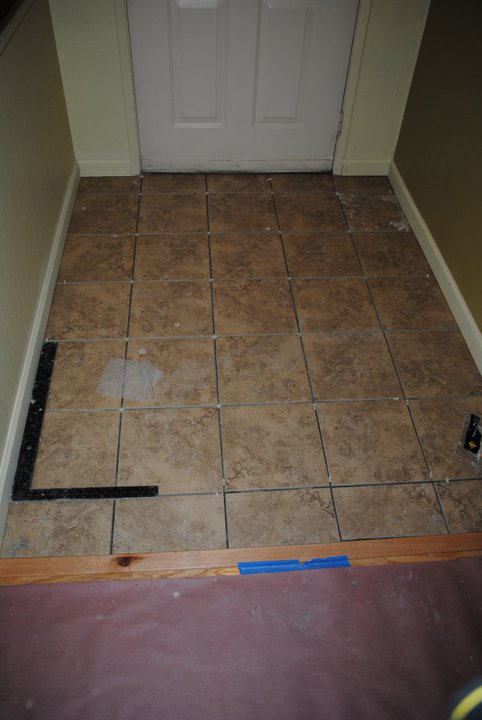 Tile is moving along on the entry floor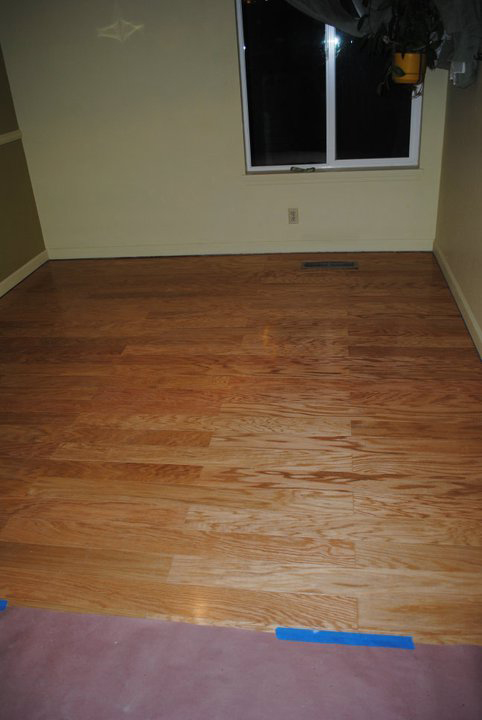 Dining room hardwood florring is installed.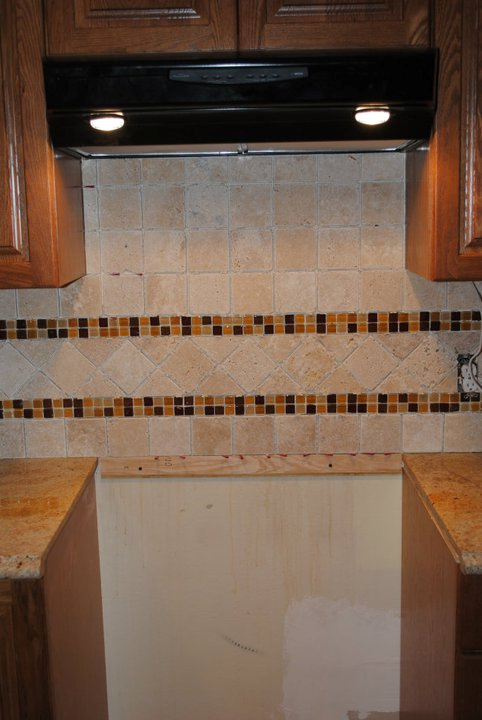 Tile Backsplash is underway!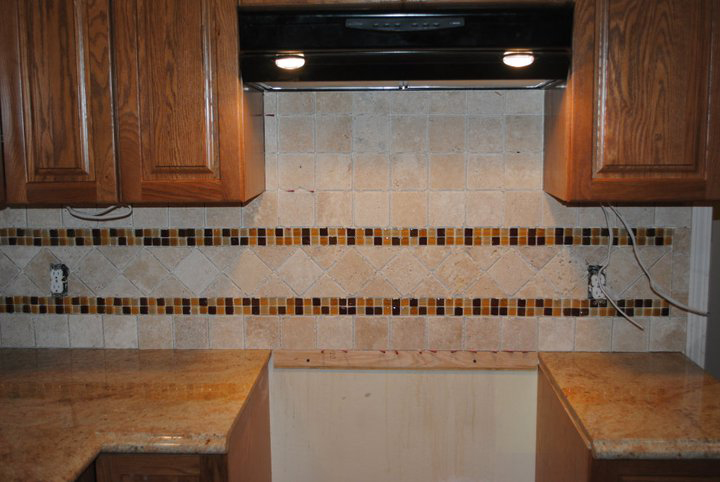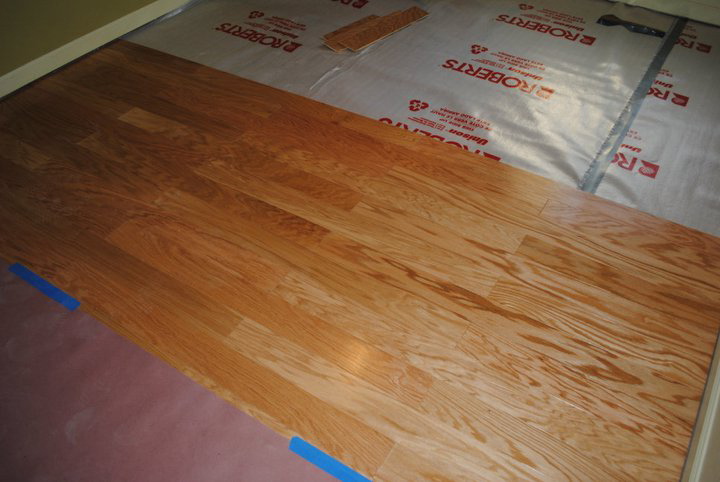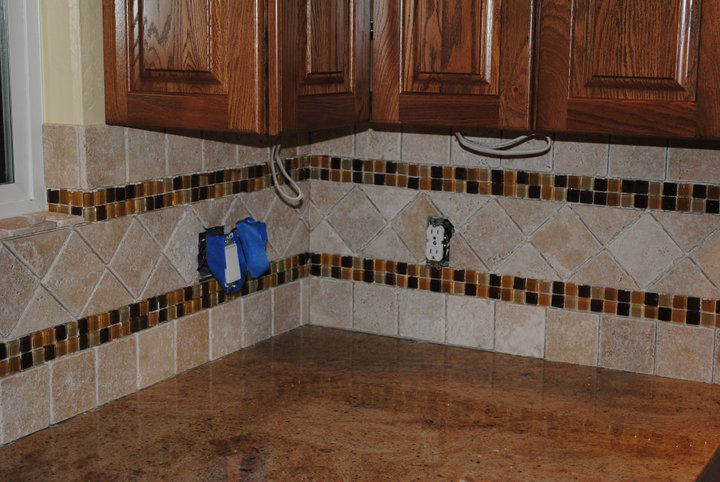 The Tile and granite countertops look great together!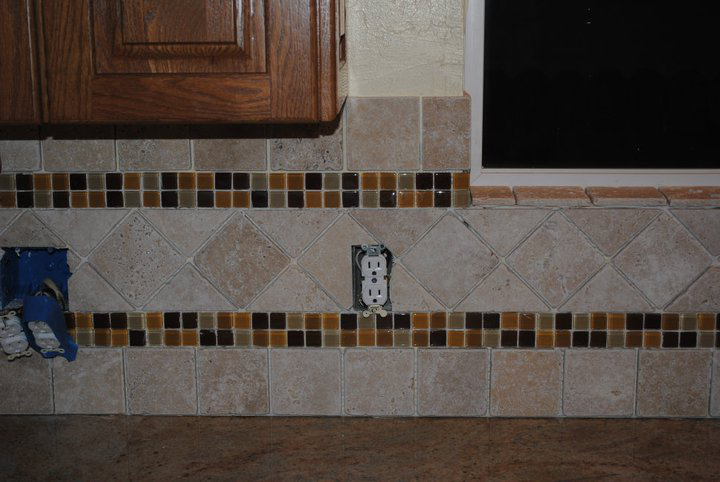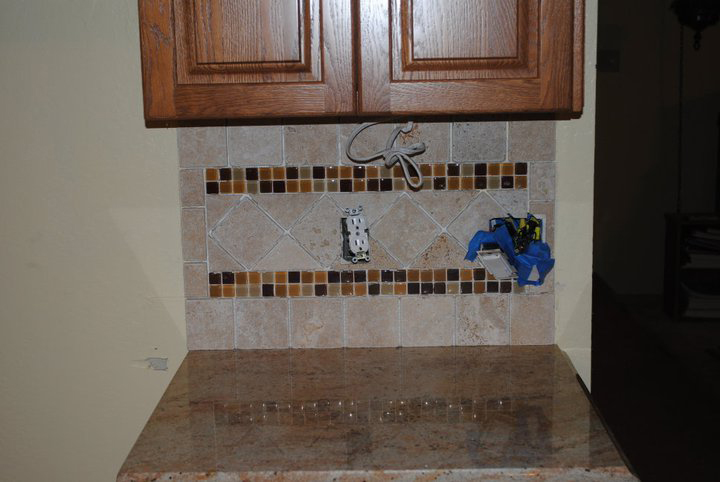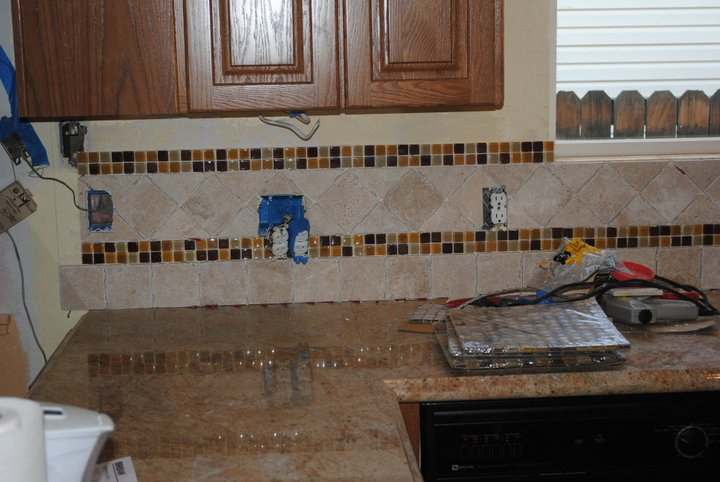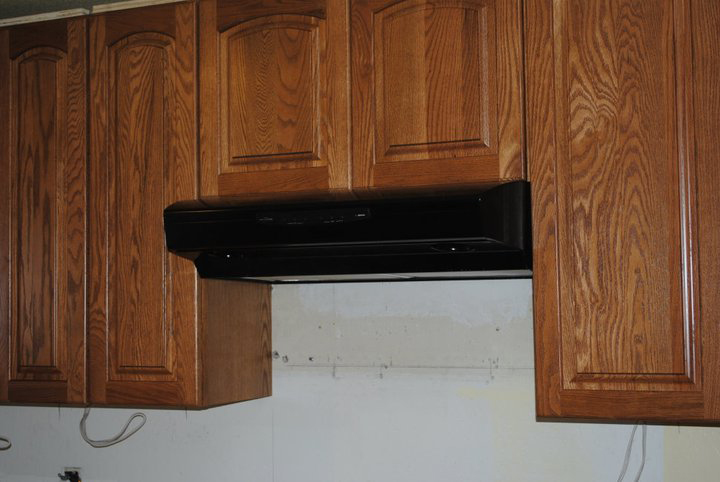 Day 23 - March 3, 2011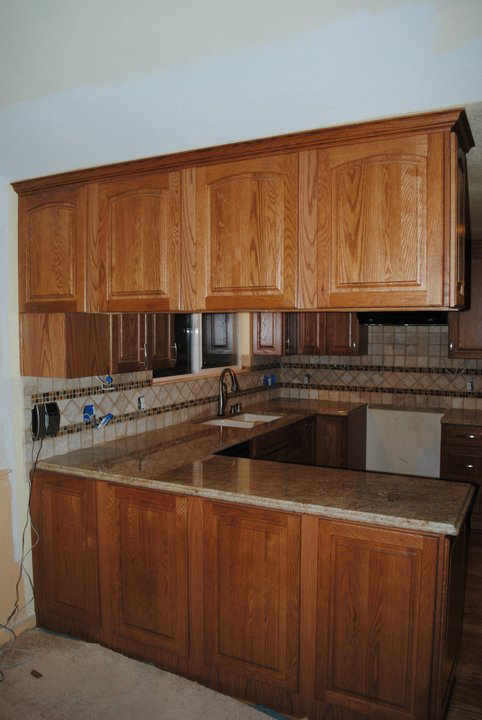 We added cabinet doors to the backside and the ends of all of the cabinets. Makes a nicer, richer look
and avoids the huge flat panels of plywood showing. All cabinets have soft close doors and drawers.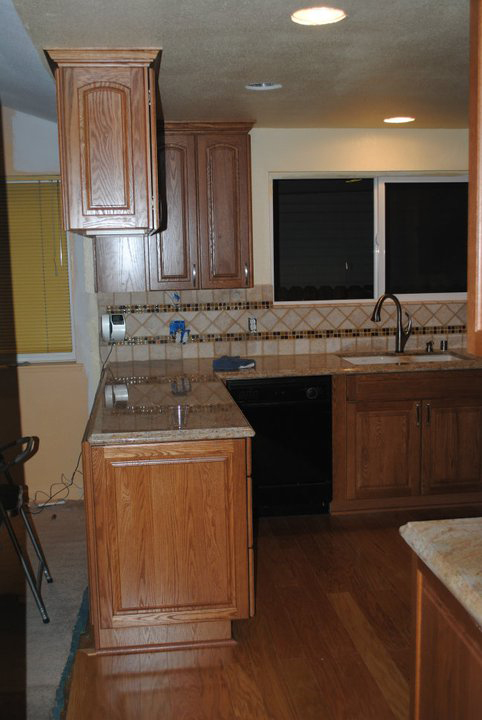 Hardwood flooring is complete!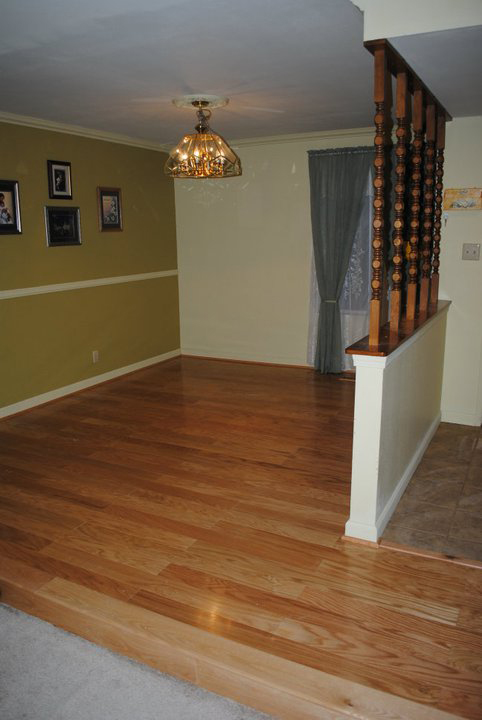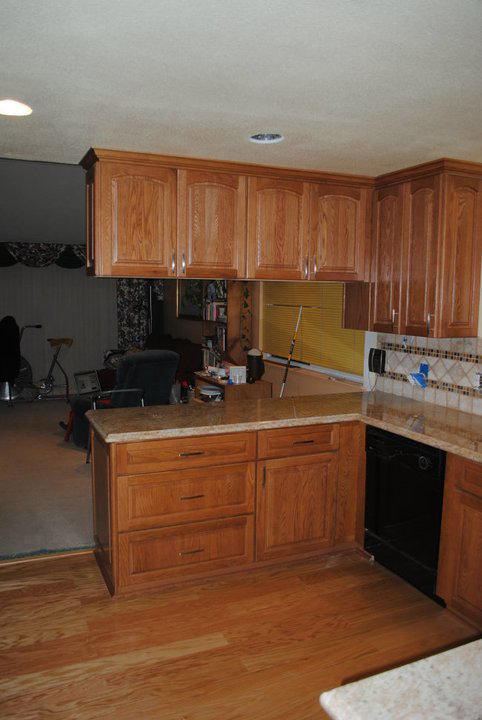 Crown mouling trimmed out the tops of the cabinets nicely.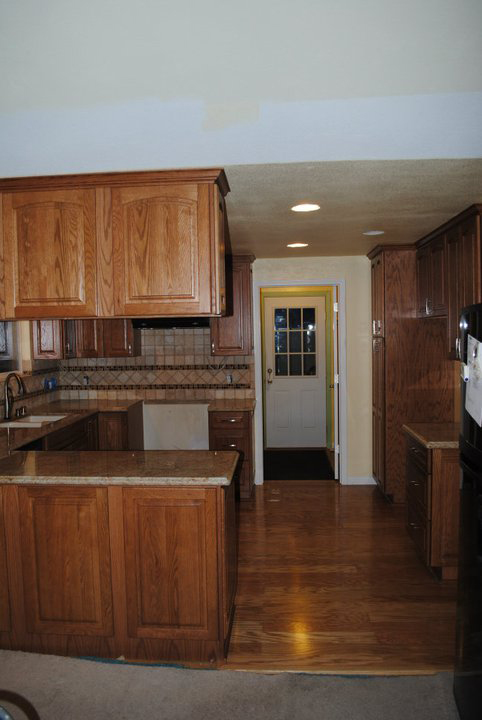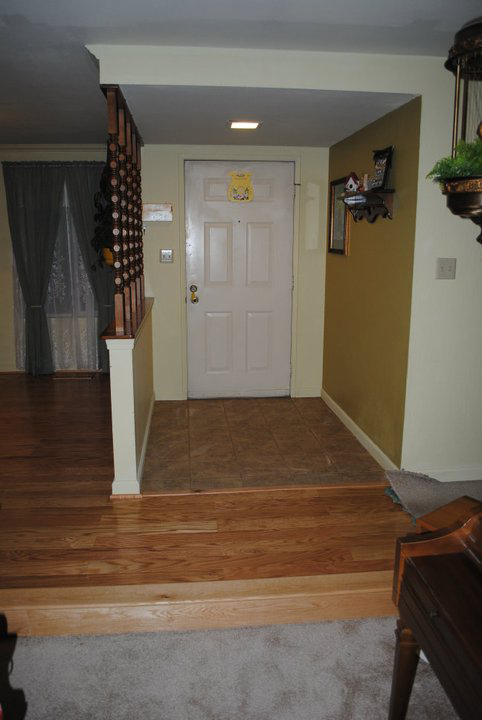 Entry tile is complete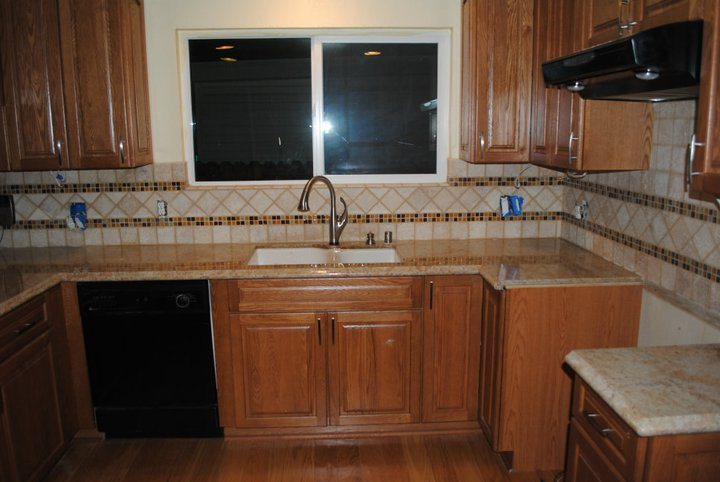 We installed the new Delta Touch faucet! So with dirty hands you can touch it with a wrist and it will turn on the water.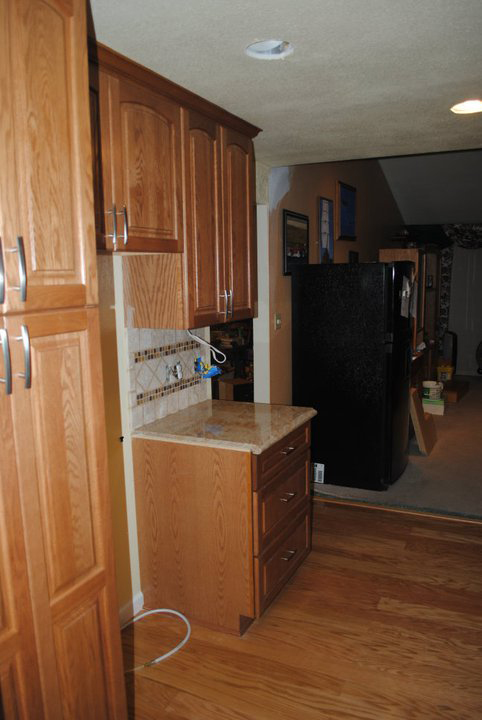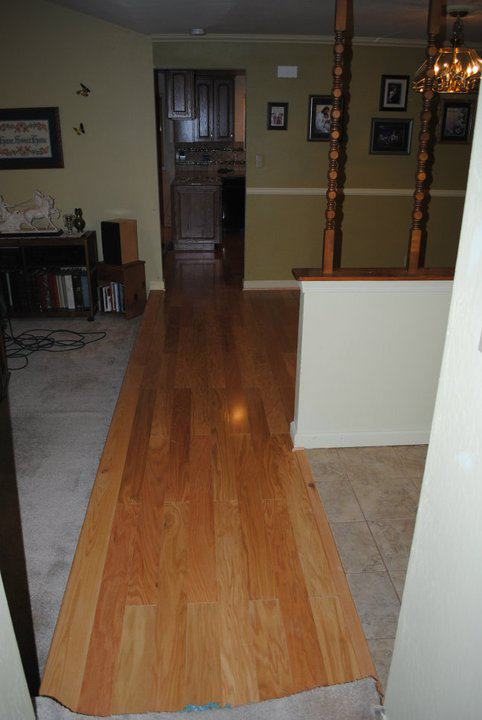 Day 25 - March 5th, 2011 - WE ARE DONE!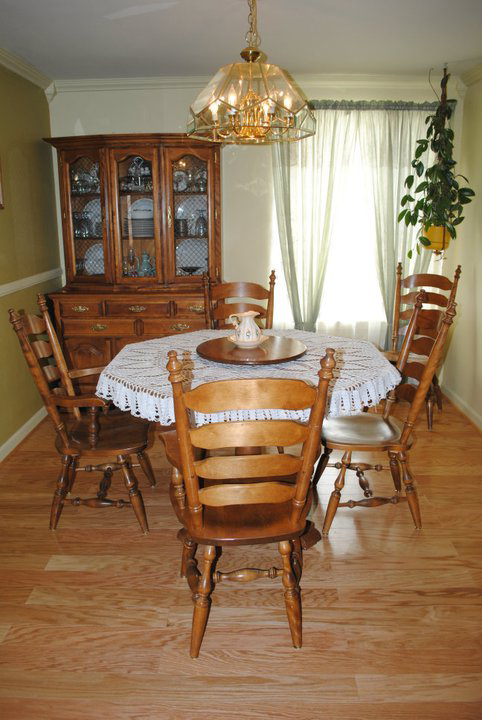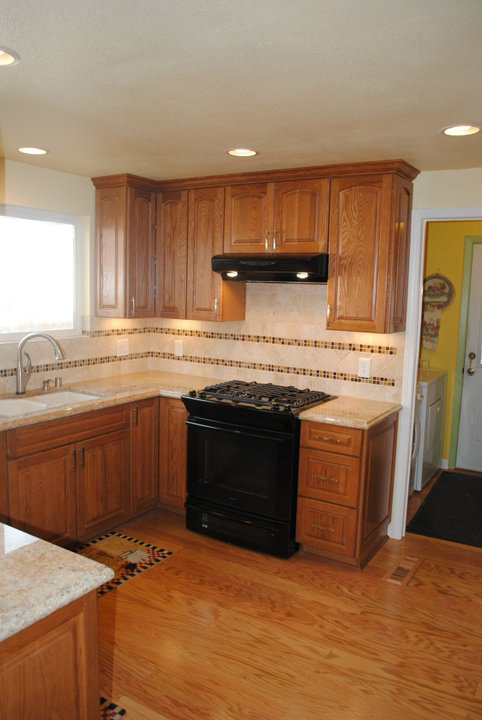 Modern kitchen in under 30 days! The under cabinet lighting is on a switch.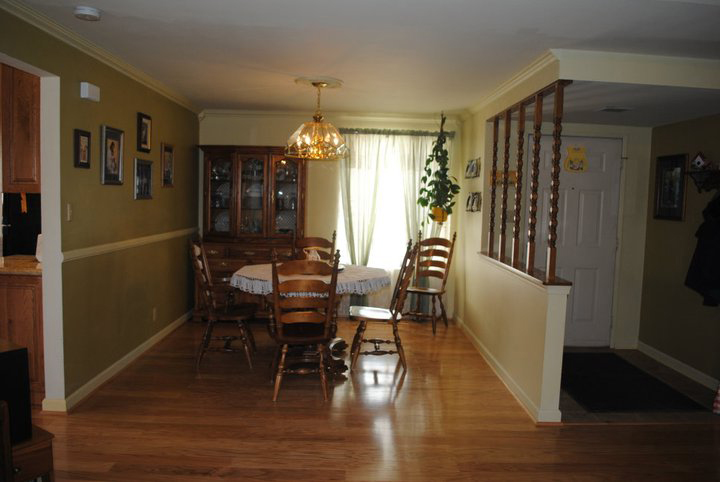 The Entryway and dining room have a new look!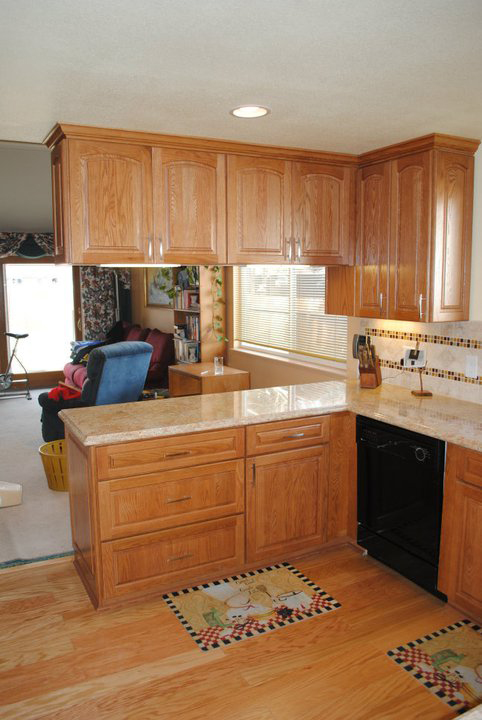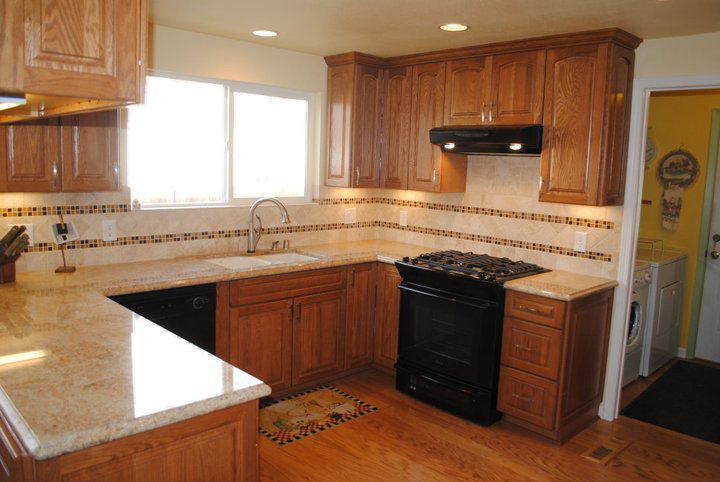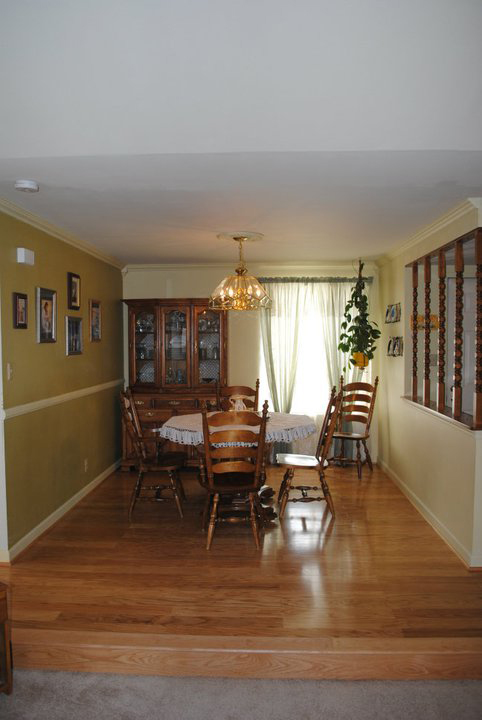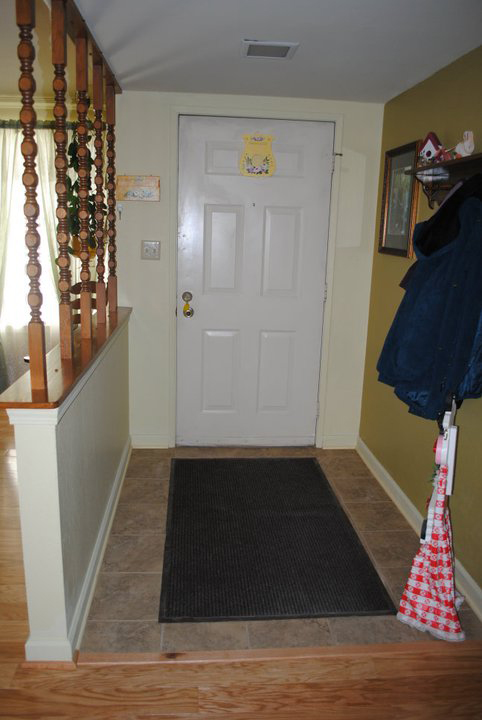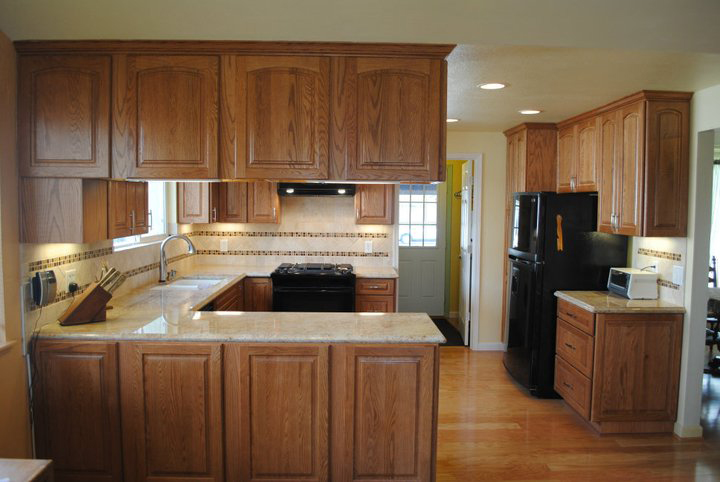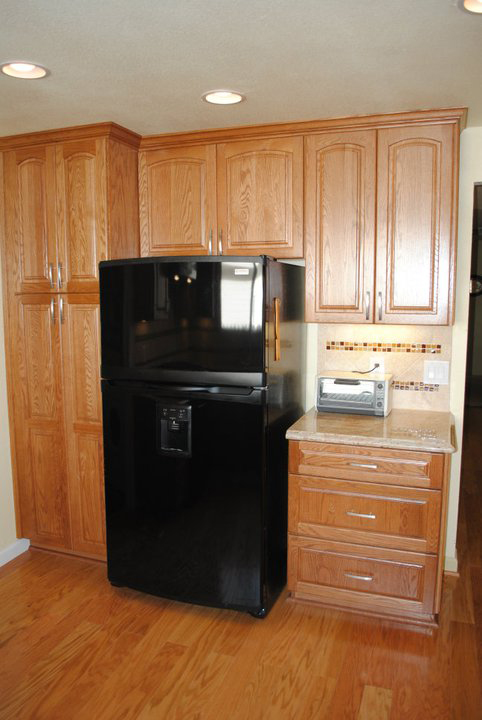 SUMMARY:
We were in the house for a total of 25 days!
If the Cabinets had not been delayed, that would have been only 18 days!
Call NEVADA TRIMPAK and we can make your kitchen a reality as well!
From a kitchen like this...............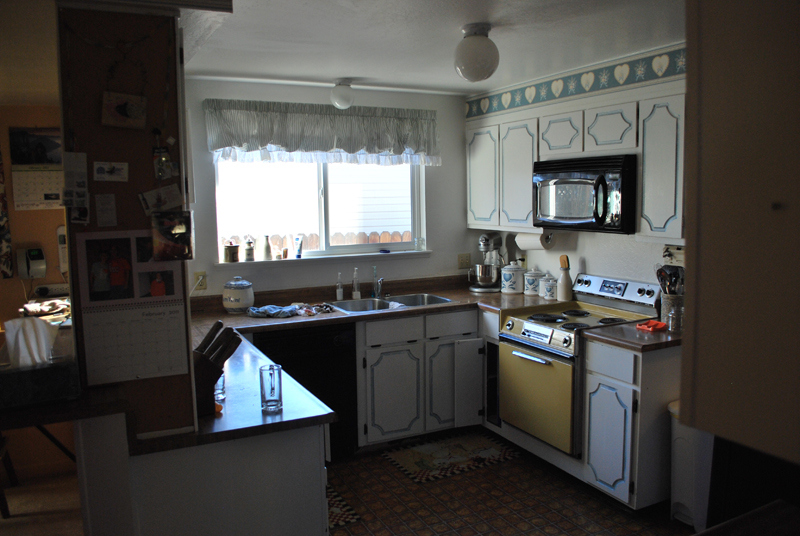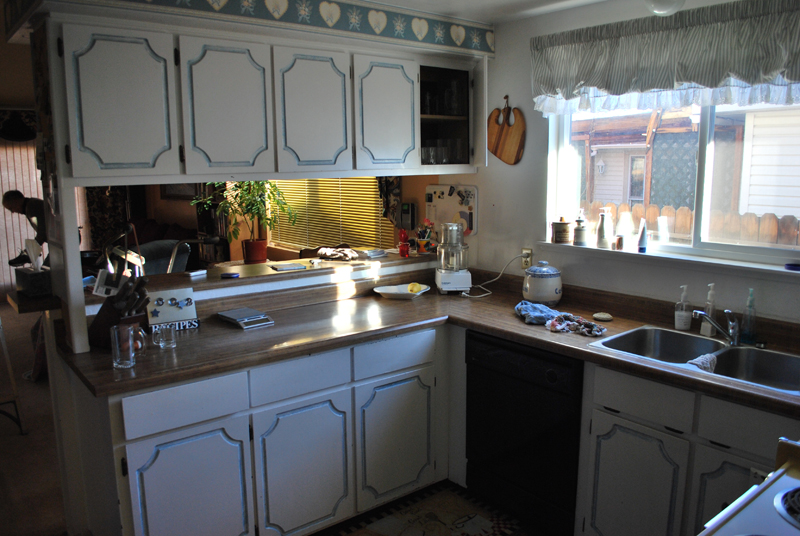 To This.............................................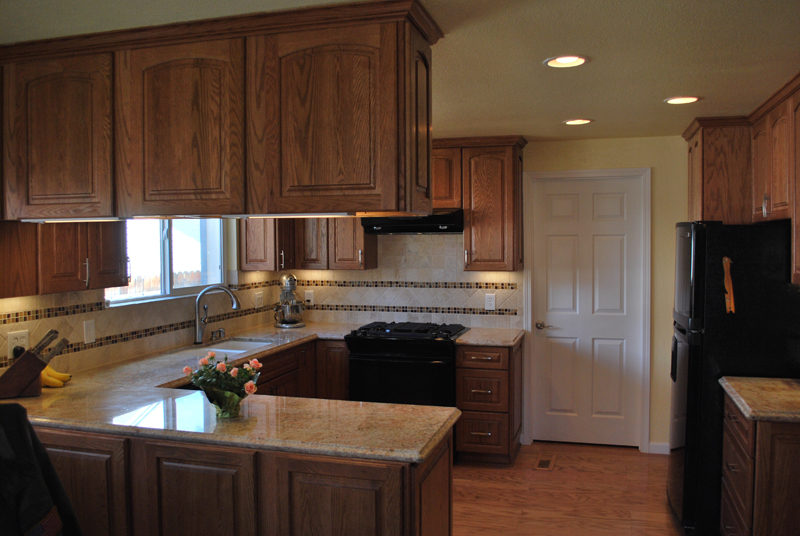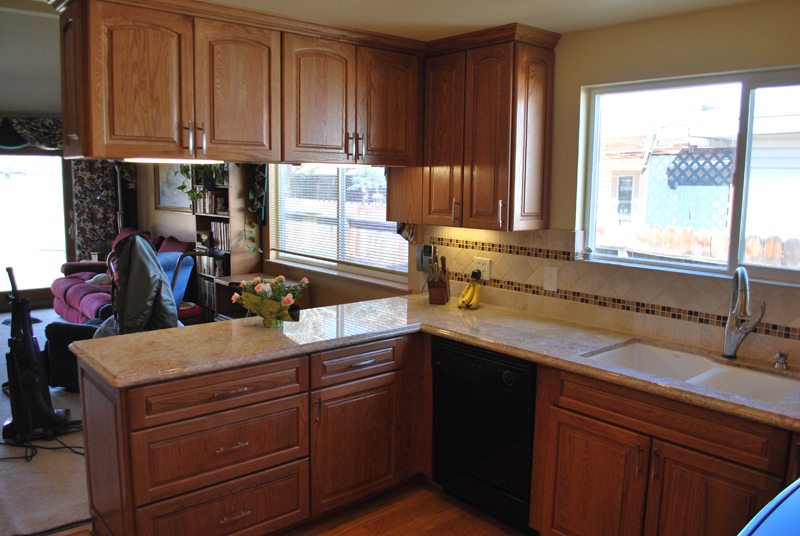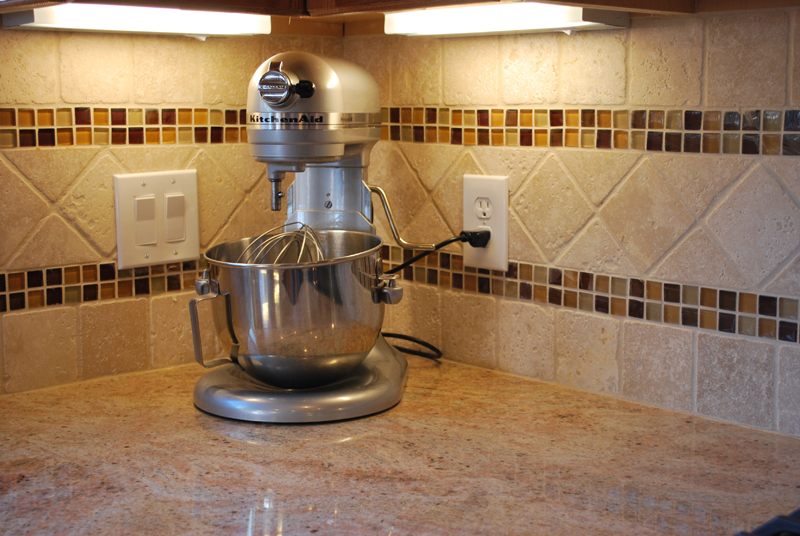 We can help with this process and make your kitchen the heart of the home!

Nevada Trimpak Can Help!
or Call (775) 851-4467 - Leave a message if we are out, we will get back to you ASAP
Why wait any longer? Call today!