If you are searching for:
DESIGN CUSTOM FURNITURE designing entertainment centers Wood Custom Cabinets custom cabinet design DESIGN CUSTOM CABINETS custom cabinets for office Office Custom Cabinets CUSTOM CABINETS OFFICE Custom Built Entertainment Centers cabinets for entertainment center murphy beds and Woods Furniture Design BUILD WOODEN FURNITURE build wood furniture Custom Wood Tops custom entertainment cabinets HOME OFFICE CUSTOM FURNITURE wood furniture cabinets Custom Entertainment Centers Designs furniture home entertainment centers custom entertainment center designs furniture reno Nevada HOME ENTERTAINMENT CABINETS build custom cabinets
CUSTOM BUILT ENTERTAINMENT CENTER custom made shelving Custom Furniture Cabinets CABINETS RENO custom reception desk BUILT ENTERTAINMENT CENTER FIREPLACE Office Furniture Reno furniture home entertainment center CUSTOM FURNITURE AND CABINETS custom made wood furniture Custom Made Wooden Furniture HOME ENTERTAINMENT CENTER DESIGNS custom kitchen furniture
You've come to the right place!
We offer great quality at competitive pricing but we believe that......
We can make your dreams a reality!
Give us a call. When it comes to your home or office, You want it to be done right!
Call for a FREE Estimate
Jim Elsmore
(775) 851-4467
We Can Transform Your Home !
We can turn ideas into reality!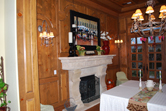 Coffered Ceiling, Full Raised Paneled Walls and Ceiling. Stone Fireplace Mantel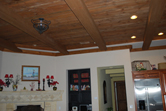 Box Beams with Key Joints and simulated dowel plugs make for a great wood beamed ceiling.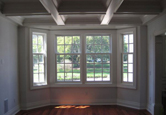 Painted Coffered Ceiling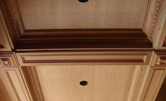 Coffered Box Beamed Ceiling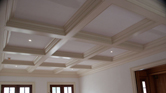 Coffered Ceilng - Box Beams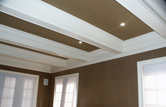 Painted Coffered Ceilng
What can we custom build for you?
Custom Carpentry - We can create feelings in rooms with the touch of wood!
Coffered Ceilings or Box Beams (Some say Cauffered Ceilings)
If square coffers are what you want, you need a square room. Usually, coffers are rectangular for that reason. However, I wouldn't be too quick to accept the standard "checker board" look. With a little imagination, you can create very interesting layouts for your ceiling.
Previously, coffers were found exclusively in libraries, dens, home offices, or formal dining rooms of traditional homes. Today, coffered ceilings can be found in other rooms like master bedrooms, kitchens, home theaters, etc.. Just about any room where you have a ceiling height greater than 8 feet.
The surface of the ceiling between the beams is sometimes covered with panels, rosettes, fabrics, or wallpaper, or these surfaces might simply be painted. Often, the beams have moldings applied to them. A modestly sized crown molding is almost always added at the ceiling, and smaller panel moldings are sometimes applied to the lower surface of the beams.
In less formal settings, like country homes or farm houses, moldings are not typically added. But beams are often used to give a air of grandeur to an otherwise ordinary room. The finishes used can be solid paint colors, a full spectrum of stains, or a combination of the two.
Apart from the fact that coffered ceilings add a lot of eye-pleasing comfort to a room, they also help absorb noise. Furthermore, lighting can be incorporated into your coffered ceilings. Concealed lighting can be used to enrich the mood, or ambient lighting can light the whole room.

Nevada Trimpak Can Help!
or Call (775) 851-4467 - Leave a message if we are out, we will get back to you ASAP
Why wait any longer? Call today!