If you are Searching for:
Home Additions remodel ideas REMODELING CONTRACTORS contractors remodeling BATH REMODELING IDEAS Bath Remodel Ideas home remodel remodel home bathroom remodel idea BATHROOM REMODEL IDEAS bathroom remodels ideas BATHROOM IDEAS REMODEL bathtub remodeling ideas IDEAS FOR BATHROOM REMODELING kitchen remodeling idea REMODEL COST
You've come the right place!!
We offer great quality at competitive pricing but we believe that......
We can make your dreams a reality!
Give us a call. When it comes to your home or office, You want it to be done right!
Call for a FREE Estimate
Jim Elsmore
(775) 851-4467
We Can Transform Your Basement and make it part of you home rather than someplace you don't want guests to see!
We can turn ideas into reality!
From This.....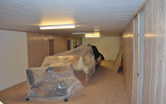 Or this.....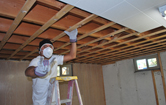 OR THIS !!!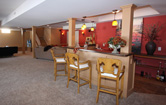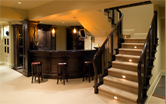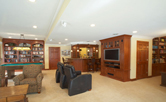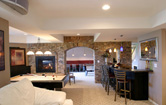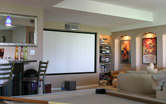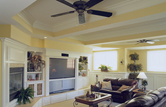 What can we do for your Basement?
Basements - What to do with the lost space in your home?
Lots of people use their basement for a laundry room, but you can add to that by making a dry storage for summer clothes. By adding a small well insulated room to the center of your basement you can have the ultimate dry storage. Another great idea to a dry room is to add shelves along the outside of the dry room to store unused household appliances. Not everyone needs to have their bread maker handy or that old waffle iron. By storing these unused kitchen appliances you can free up additional space in your kitchen.

The family needs a place to play, so why not add on a recreation room? Whether your whole family uses the room or it's an addition for the kid's toys, the basement is a great place for families to come to unwind. During the winter when outside activities are limited, it's a great place for kids to play without bothering the people upstairs who might need a little peace and quiet.
Exercise is important but it's not always easy or affordable to go to a gym. You can have your own home gym in your basement very easily. It doesn't need to be filled with lots of expensive exercise equipment to be a good gym. A jump rope, a pull up bar and some weights work great and it's very affordable. A cheap and great idea also is to put a few mirrors along the wall for that real gym look.

Workshops can be cold and drafty in the winter so why not have one in the heated basement? With a little ventilation fan and a few work benches you can turn your old basement into something every guy loves; a workshop. Basements have their own power supply already and most already have a concrete floor. A workshop is also a great place for you to do hobbies or craft work.

A home office is something we all could use from time to time. If you're just using it to pay bills and keep your home organized, or if you're a work at home professional, a home office is a great way to remodel that old basement.
But the best use of a Basement from our experience is an entertainment space. What a great place for the Big Screen TV, Pool Table or whatever you would enjoy in those off work hours.




Nevada Trimpak Can Help!
or Call (775) 851-4467 - Leave a message if we are out, we will get back to you ASAP
Why wait any longer? Call today!